get Effective Protection !
When it comes to home protection it is important to choose the reliable warranty plans. Advanced Services comes up with a comprehensive plans that gives enough protection to your home and appliances.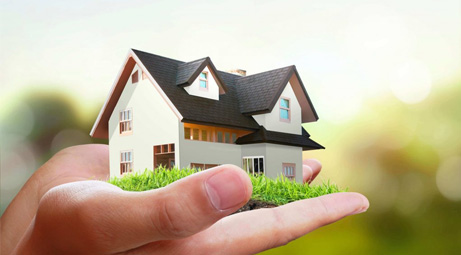 Advanced services home warranty plans protect your home and your expenditure.
As a home owner you have to deal with several costly repairs or replacement of aging systems as the time goes by. Home warranty is a good option that not only secure your home and home's major systems but also reduce unnecessary expenditures. Advanced services is specialized in offering the best protection plans to home buyers, sellers and the existing home owners.
We helps manage and protects the home expenses to a great extent with a one year standard or other sort of comprehensive home protection plans. No matter whether you are a first time home buyer or existing house owner, the home extended warranty plan is a great way that preserves your peace of mind. Providing superior protection is our utmost priority.
Why choose Advanced Services?
Advanced services is the leading provider of home extended warranties with the experience and strength of a market leader. For many years, we have provided comprehensive protection across Kuwait through various warranty plans.
What's covered?
We offer coverage to major systems including the air conditioning units, electrical and plumbing systems, heating systems, elevators, swimming pool or spa, water heaters, kitchen refrigerator and other important facilities or services. The coverage come in different packages wherein customers have the option to choose according to their wish, either they can decide on getting the coverage for the whole systems or they can opt coverage for an individual system only. comprehensive protection across Kuwait through various warranty plans.
What are the benefits?
Being the best home warranty provider in Kuwait, we have associated with authorized service centers to provide you quality solutions. So with the standard and optional protection plans/packages, you do not need to worry in the event of any troubles – we clearly take care of your property and systems. Our plans are devised to offer comprehensive protection which also involves the cost of repair and /or replacement, beginning 30 days after the acceptance of customer's application.
Maximize the value and secure your home by having a proper home extended warranty. Get in touch with us to pick the best plan for your home.
Still Have Some Questions Left?
Call Us For A Toll Free At 1808040