You know HVAC maintenance is a necessity for trouble-free comfort and prolonged life. Like any electrical devices, HVAC also typically go through some bad phases in their lifespan. Think about the situations when the unit experience problems, in the middle of crucial working hours or in the middle of the summer season. It's difficult or impossible to imagine or comprehend. When HVAC is maintained properly, it gives you a peaceful time for you. Here is how.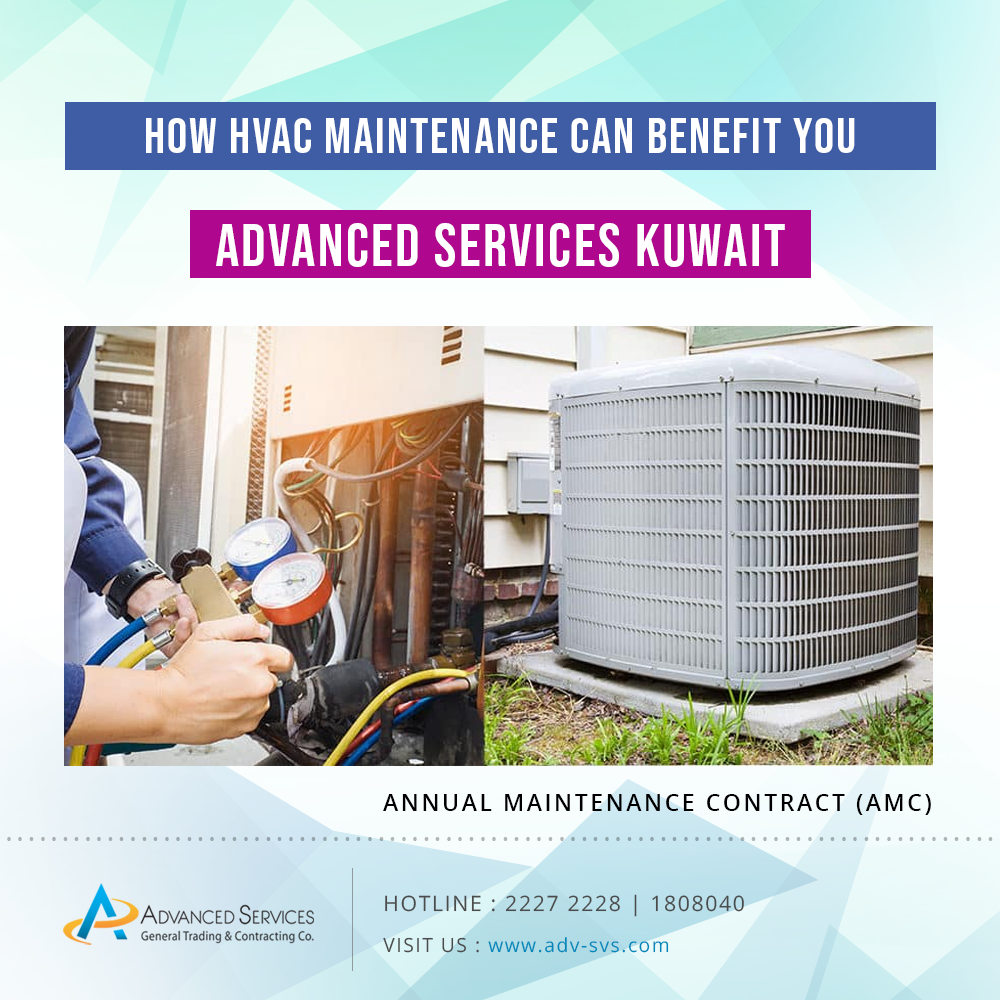 With the HVAC maintenance, you can lessen the carbon footprint and protect the environment and more importantly, you can save the unit from malfunctioning.
Find out how HVAC maintenance gives you peace of mind.
Say "good bye" to unusual breakdowns
It's a hurtful condition when unit breakdowns frequently, particularly when the unit needs major repairs. Our life goes awry when it happens in the hot summer days of Kuwait. When you think about the cost of repairing, it doubles your sweat. The best part of the HVAC maintenance is that you can avoid emergency repairs and breakdowns occurring frequently. When you sign up for regular or preventive maintenance with the HVAC maintenance specialists in Kuwait like the advanced services, they can rectify even the small issues before they develop into a major repair.
Save on energy
No matter how good a system you purchase, maintenance is an essential ingredient. With very careful introspection, the maintenance people can see if the energy is being wasted unnecessarily. Keeping the energy consumption low requires HVAC system tune-ups and is necessary for the smooth and efficient operation. When you schedule a professional annual maintenance program, your HVAC system will operate as efficiently as possible. As a result, you'll waste as little energy as possible and save on utility costs.
Prolong the system life.
If you are expecting a seamless HVAC performance throughout, you surely will appreciate the annual maintenance benefits. While the annual tune-ups help you prevent major mechanical failures, they will also help your unit last longer. Though, most HVAC components last for long, the regular or preventive maintenance can add extra years to their life. It's called peace of mind.
Schedule HVAC maintenance with Advanced Services.
As you know, it is important to call for an expert maintenance provider for the tune-ups. In Kuwait, you can rely up on Advanced Services for turnkey HVAC solutions. The company has the expertise in dealing with HVAC solutions from the scratch, i.e. from the designing to installation to maintenance of HVAC in Kuwait. With all the solutions you get under one roof, you don't need to bother about any AC repair or service. Call for expert solutions.