Duct cleaning is a must as part of HVAC maintenance. Maintaining a sustainable environment with reduced energy consumption presents a major challenge to business owners. Here comes the importance of cleaning ducts that improves air quality, and reduce energy bills.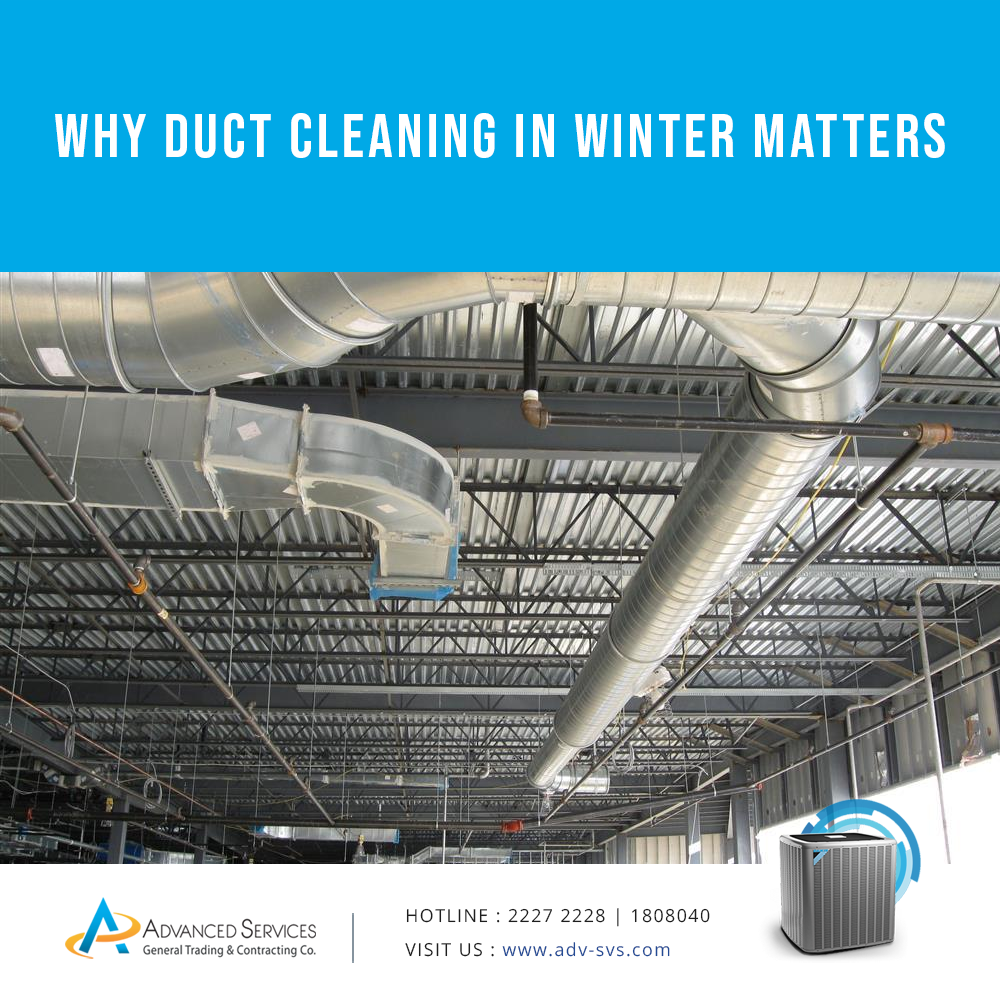 Dealing with Duct Cleaning
The duct is the backbone of your HVAC that lets the hot and cold to pass through it. Duct cleaning necessitates the cleaning of the return and supply ducts of your HVAC system. The HVAC maintenance providers make use of vacuums, blowers and other cleaning tools to clean these ducts. The process includes the complete cleaning of grilles, fans, coils, and registers of the system.
Duct cleaning is indeed a necessity that ensures high-quality indoor air in residential or commercial settings. As you know, the duct accumulates a variety of dust and dirt and pollutants such as mold, bacteria and fungus. The presence of these poses a threat to our health.
Duct Cleaning is beneficial in many ways. It includes:
Save energy and money: The dust in the ducts makes HVAC work harder to give the best cooling and heating results. This overwork results in higher energy utilization and thus higher utility bills. This incurs high costs for you. Regular duct cleaning gets rid of these collected dust and prepares your HVAC system to perform in optimal health.
Keep the residence clean: Not just the duct cleaning clears all the dust from the ducts, but also keep your home or office clean. If you take notice of any thin layer of dust around the vents or in the carpets, these could be because of dust being circulated with indoor air through ducts. Having your HVAC ducts cleaned will reduce the amount of cleaning work for you.
Improves air quality: Contaminants that present already at the home will be drawn into HVAC systems and recirculated with the indoor air again. This recirculation leads to the accumulation of contaminants in the duct systems. This results in many health issues such as allergies, autoimmune disorders, etc. to the residents. Duct cleaning ensures your duct system is cleaned and sanitized.
Keep your home safe from fire: Short fine fibers are common in cloth-based furniture. There are high chances that the fibers from this furniture may settle in the duct systems. This can be the biggest threat when these fibers get heated up and ignite a fire inside the ducts. The fire can spread rapidly through the ducts and cause havoc in the building. Having the duct cleaned will ensure the fiber is removed and your home remains safe.
Now you come to understand how important the duct cleaning in your residence or building is. Professional HVAC Maintenance Company like Advanced Services is exceptional in offering complete HVAC maintenance solutions in Kuwait including the duct cleaning as well. The HVAC service from advanced services ensures quality air and good health. Schedule an appointment with the leading HVAC Company in Kuwait.